We're Open! Mamacitas Reopens 6-2-2020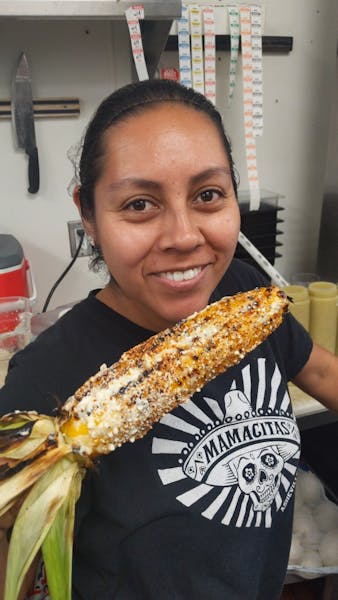 We all want a return to "normal" times, and for me, food often stirs up memories. The photograph of our amazing friend and fellow taco slinger, Dulce, enjoying summer corn "street-corn style", reminds me of summer days, fishing in Baja with the Lucero family, tubing down the Nantahala, catering weddings and parties, etc. . .
Asheville! We miss you, miss our wonderful friends. We can't wait to serve you in a safe manner. Come see us, we look forward to seeing you.
Suerte,
John Atwater, Owner & Dishwasher